It's the Thanksgiving season here in the U.S., and the Scrappy Kat has created a perfect kit for it!
Give Thanks
has all that you need for scrapping your Thanksgiving memories or anything that you are thankful for. The palette is perfect for the fall season, with a sprinkling of blue thrown in to give a little twist.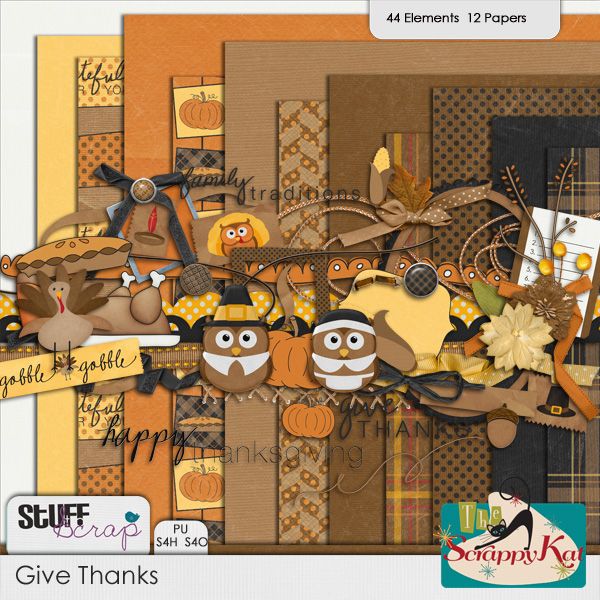 Aren't those little owl pilgrims just adorable?