Mommy Me Time Scrapper and Growing Pains Scrapped have teamed up again to bring you another fairy tale princess-themed kit:
Innocence
. Sleeping Beauty is the star in this one - a definite favorite of young and old alike. Whether you have met her in person or simply love the tale, this kit will not disappoint!
Includes 62 elements, 22 papers, and an alpha.
Here are a few princess-themed layouts (and some sleep themed layouts!) for you to enjoy:
Tammy
Tracy
Kendra
Katherine
Joyce
Jenn
Here are a few coordinating freebies for you:
Katherine (click on preview to go to her blog)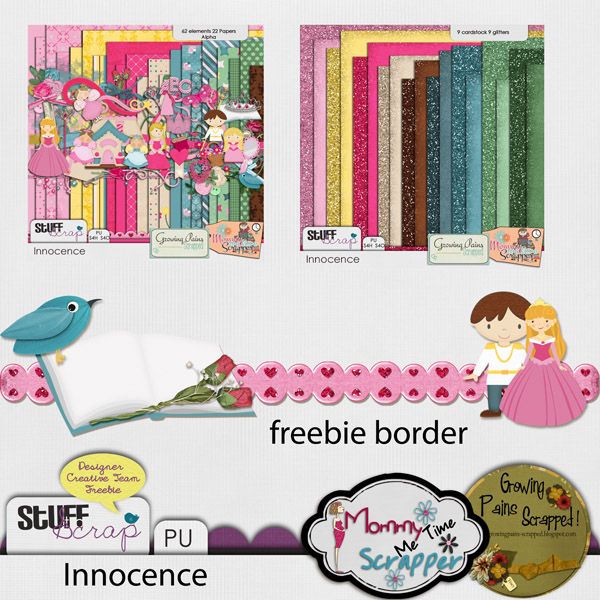 Jenn (click on preview to go to her blog)
Dannethia (click on preview to download)
Don't forget to stop by
Mommy Me Time Scrapper's FB page
and
Growing Pain's Scrapped blog
for more coordinating freebies!
As always, this kit will be
40% off
its regular price for one week!