Is spring in the air where you live? There's too much snow covering the grass where I am to believe that a new season is just around the corner. But after all of the nasty winter weather this past month, I am more than ready to
Dive into Spring
.
With a bright, fresh color palette, this kit brings a reassurance that warmer days are on their way. Joyful little children, flowers, ladybugs, butterflies, birds, and more are waiting to embellish your layouts. Make sure to get this one soon (
maybe while it's 40% off for the first week
) to be ready for all of your upcoming spring pics!
Dive into Spring
includes 42 papers and 60 elements. A pack of 12 cardstocks, 12 glitter-edged cardstocks, and 12 glitter sheets and a pack of 14 quick pages are available for purchase separately.
Take a look at all of these bright and refreshing layouts that Tammy's CT has made!
Barb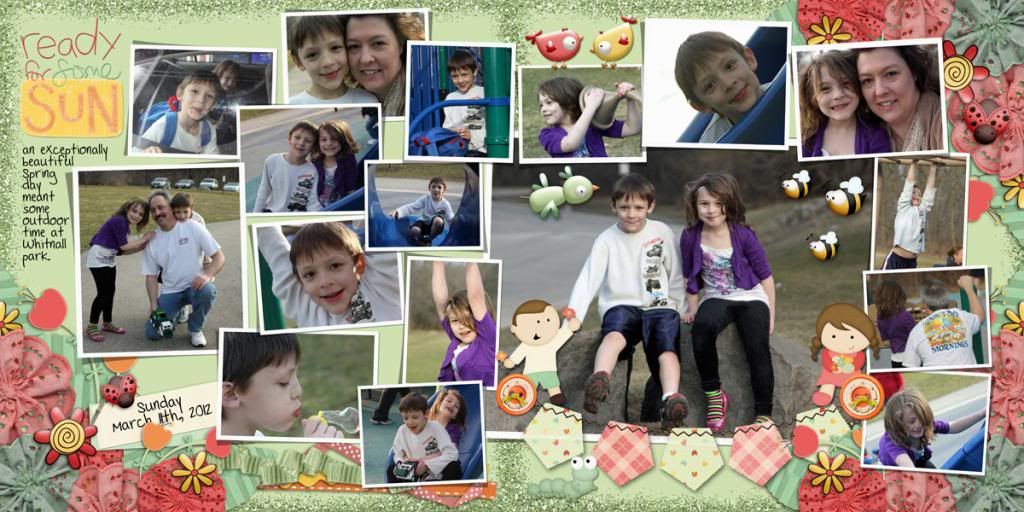 Tracy
Robin
Kendra
Joyce
Jenn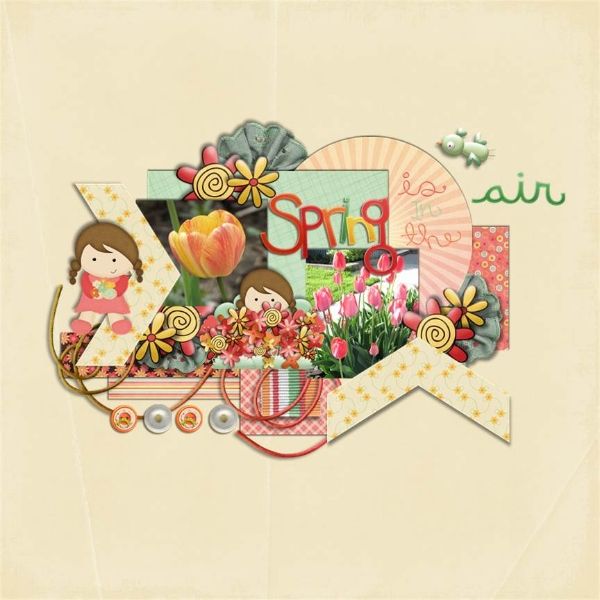 Here are some great freebies for you:
Barb (click on preview to go to her blog)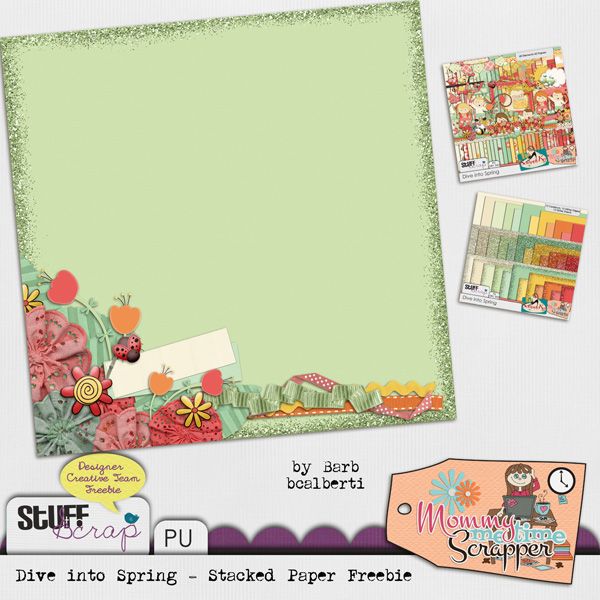 Robin (click on preview to go to her blog)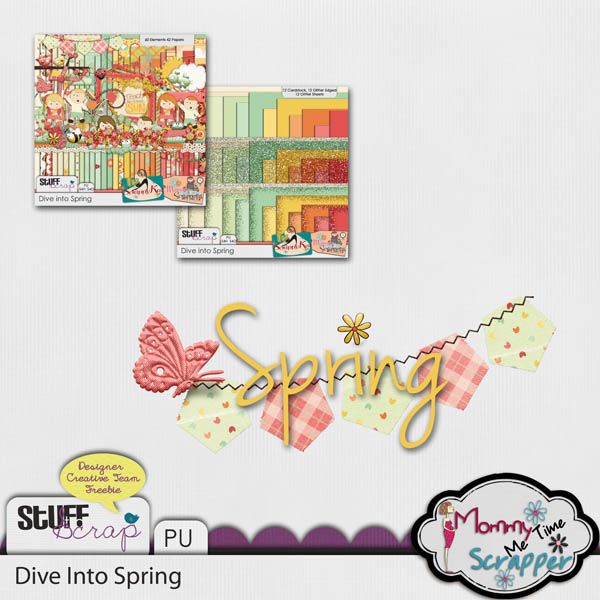 Jenn (click on preview to go to her blog)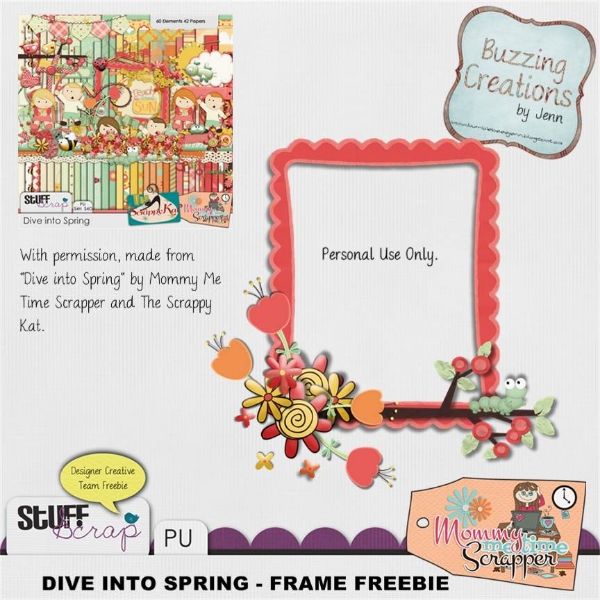 Dannethia (click on preview to download)
Don't forget to stop by
The Scrappy Kat's blog
and
Mommy Me Time Scrapper's FB
page for more freebies.
There will be another kit coming out in a couple of weeks that coordinates with this one. Keep your eyes open for
Dive into Easter
!