Great Halloween deals this week!
Mommy Me Time Scrapper is featuring her Candy Corn mini.
This is an adorable Halloween kit full of fun colors and elements; don't let the Halloween theme fool you as it is perfect for those Halloween photos as well as photos of the kids all sticky from eating their favorite candy. Contains 10 papers and 20 elements.
Here's a great coordinating freebie! (Just click on the preview to download.)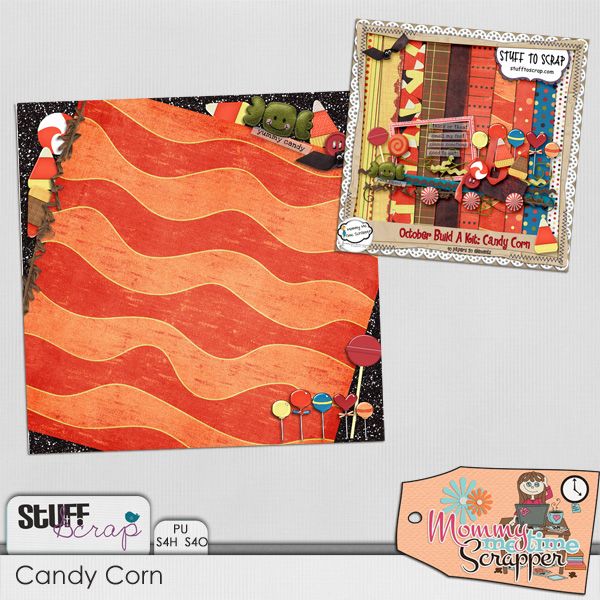 The Scrappy Kat is marking down Kooky Spookies and Creepy Cupcakes for you this week.
They're creepy and they're kooky, mysterious and spooky, they're altogether together ooky....this fun Halloween digital scrapbooking kit is full of cute and kookey little spookies and will help you create tons of great Halloween themed layouts.
Kooky Spookies
contains 12 papers and 28 elements.
Creepy delicious describes this cute mini kit! Part of the October 2011 Build A Kit collection, not only is this Halloween cupcake themed kit great for scrapping photos of your delcious Halloween treat & party themed photos, but it is also perfect for Halloween invites, tags and more! This mini kit contains 5 solid papers, 5 pattern papers, and 20 elements.
Growing Pains Scrapped has put her part of her Down on the Farm collab on sale.
This kit is part of a 2 part collab with Rainamoon Scraps. Perfect for all those farm/animal pictures! Also be sure to grab the coordinating cardstock papers. Includes 20 papers, a full alpha, and 66 elements.