Mommy Me Time Scrapper and Growing Pains Scrapped have teamed up to create another kit, but this time they changed gears a bit. Instead of featuring princesses, they have taken a step more to the wild side - the wild west side, that is. A cowboy doll named "Woody" is center stage here, along with a couple of his best buddies. He's the sheriff of his town, and he sure does love telling his enemies to "reach for the sky."
With 78 widely-varied elements, 36 colorful papers (26 patterned and 10 card stock), and a full alpha, there's plenty here to scrap a large collection of pages centered on your "favorite deputy."
This kit will be
50% off its regular price
for the first week of its release. What a steal!
Here is a great collection of layouts, showing the versatility of this kit.
Kendra
Katherine
Joyce
Robin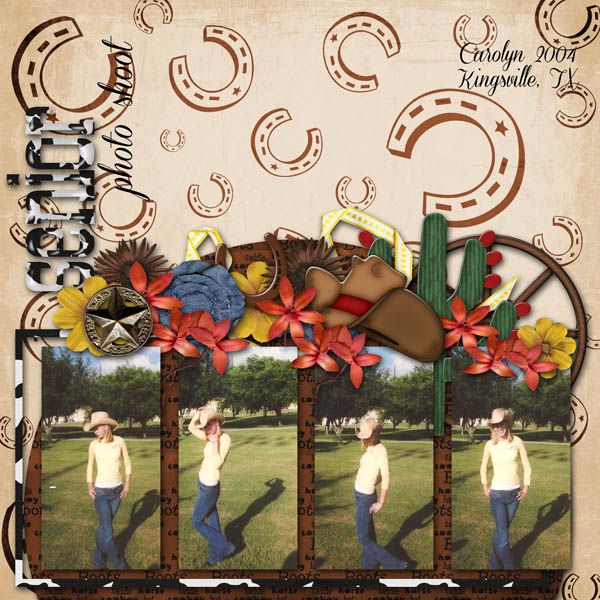 Jenn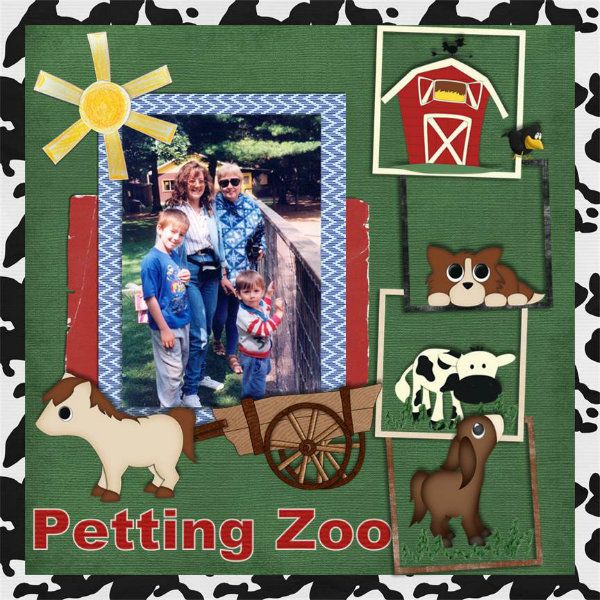 Barb
Tammy
Tracy
Tammy and her CT members have also created some great freebies for you.
Katherine (click on preview to go to her blog)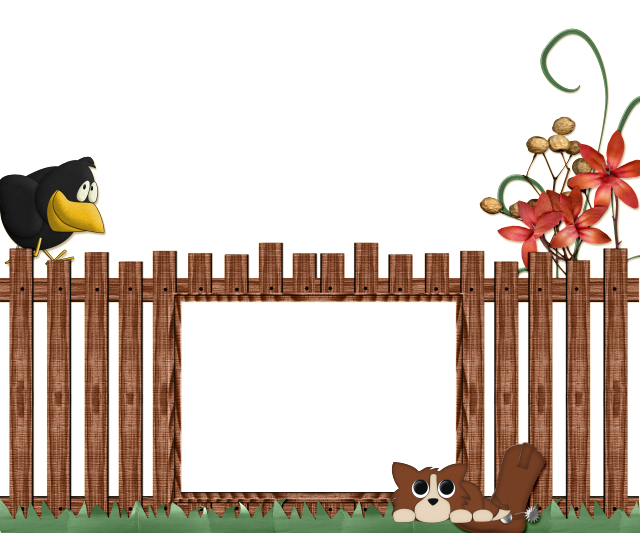 Jenn (click on preview to go her blog)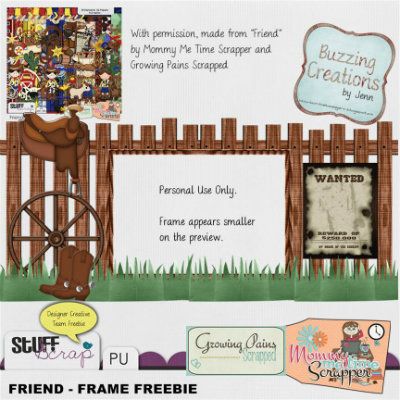 Barb (click on preview to download)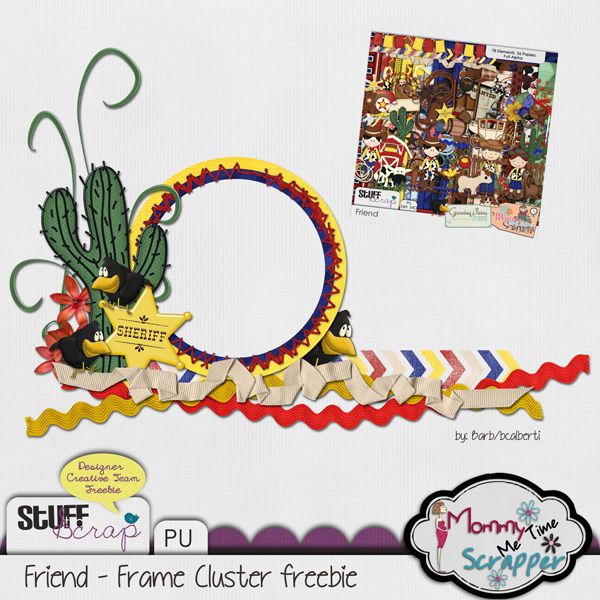 Tammy (click on preview to go to STS store)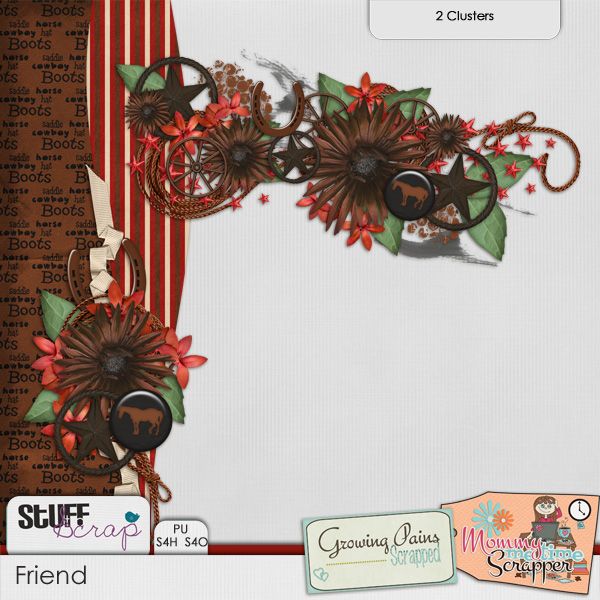 Don't forget to stop by
Growing Pains Scrapped's blog
and
Tammy's FB page
for more freebies!